Destiny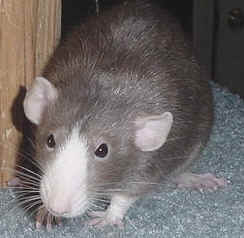 D.O.B: March 2001
Type: Silver Mink Blazed Berkshire Dumbo, carries color point
Bred By: unknown
Sire: unknown
Dam: unknown
Litters: 2 with Thor of AP
Health: Very Good
Temperament: Great
Notes: She is very licky, and just so sweet. She has a very calm temperament. She is now happily living with
Lynette and family.