AP Leo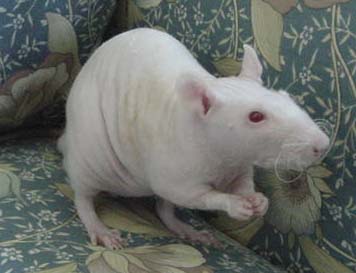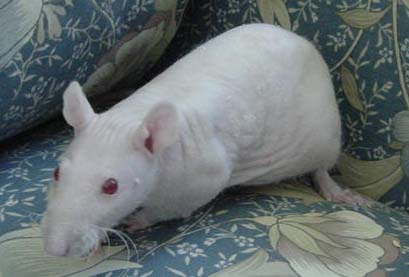 D.O.B: February 7th, 2003
Type: Silver (?) Hairless, carries blue, RED and dumbo
Bred By: Angel Paws Rattery
Sire: CR Rocky
Dam: AP Truly Beautiful
Sired Litters: None
Health: Great
Notes: Leo is just a sweetie, you can do anything to him and he doesn't mind. He loves it when I put him on his back and rub his tummy, he will fall asleep :) And when I have my hair up in a bun or pony tail he loves to ride on top of it! He is the silliest rattie here.


Pedigree for AP Leo:
Sire
CR Rocky -
Blue Hooded Hairless
Sire
HH Frankenstein - Beige
Hairless
Sire
Sire
Dam
Dam
Sire
Dam
Dam
RR Elizabeth - Chocolate Broken Hooded d/c
Sire
RR Sabin - Chocolate Blaze
Hairless d/c
Sire
Dam
Dam
RR Babette - Black hairless
Dumbo
Sire
Dam
Dam
AP Truly Beautiful -
Beige (?) Hairless Odd-Eyed Dumbo

Sire
AP Gary - Russian Blue Blazed Banded Hairless Dumbo
Sire
SPR Solo - Russian Blue Blazed-Banded Hairless Dumbo
Sire
RSCL Ricochet - Lynx Blazed Berkshire Dumbo, Double Odd-eye
Dam
MSR Suki - Russian Blue Blazed Berkshire Dumbo Rex
Dam
SSP Grayce - Beige Hairless d/c
Sire
His - Beige Hairless d/c
Dam
Hers - Beige Hairless d/c
Dam
FT Stella - Fawn Berkshire d/c
Sire
SPR Cupid - Blue Dumbo
Sire
MSR Sebastian - Blue Self Dumbo
Dam
Dam
Sire
Dam
This pedigree page was built for free at SitStay.com