FT Stella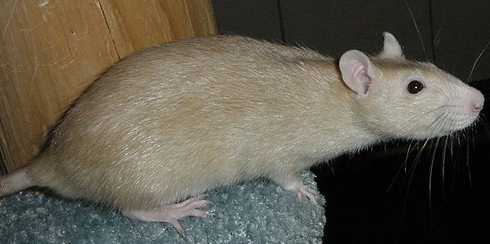 D.O.B: March or April ? 2001
D.O.D: April 22nd, 2003 - Age related - She got a head tilt about a year ago and despite medicine it never went away, she never let it get to her and lived life to the fullest, we will miss Stella very much :(
Type: Fawn Berkshire, carries blue, dumbo and hairless
Bred By: Fairy Tail Rattery
Sire: SPR Cupid
Dam: not known
Litters: 1 with RSCL Dewey (Kept AP Glory), 1 with AP Gary (Kept AP Truly Beautiful)
Health: Great
Temperament: Great
Notes: Stella is a typical girl, active and out going! Loves to explore anything and everything. She has a great temperament and was a great mother. Unfortunately her breeder never sent her pedigree.