HTR Hermione x AP Rookie
(click on names for more info)
Born: April 1st, 2003
Weaned Around: May 6th, 2003
> Pedigree <
All babies have been placed, thank you!

CLICK here to see the babies!

This was not a planned litter as Hermione had some trouble with her last litter, but
thanks to my little cousins she got pregnant again! She did okay with this litter,
she did have a few still born babies at the end and then lost 2 babies on the second
day. The 4 remaining babies are doing great! They are huge!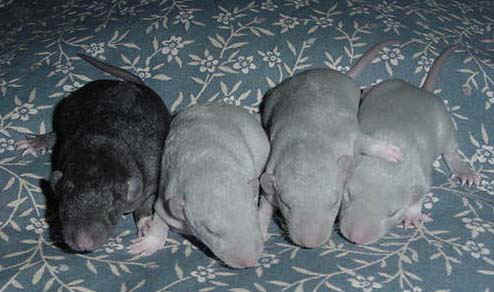 The babies 12 days old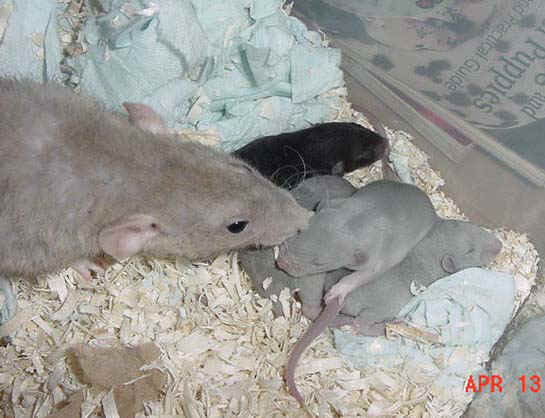 Hermione and babies 12 days old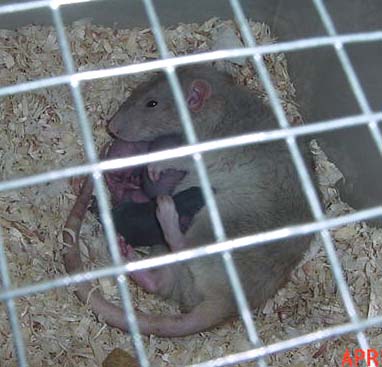 Hermione and babies, 6 days old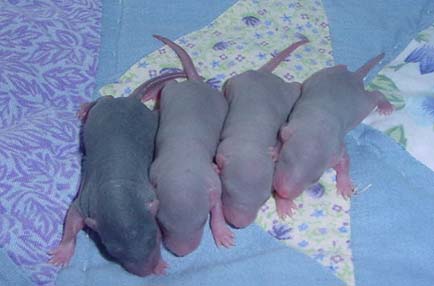 The babies 6 days old

Please e-mail or call if interested *AngelPawsRattery@aol.com*