AP Ethel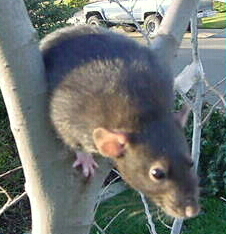 D.O.B: May 13th, 2001
D.O.D: August 25th, 2003 - age related - We will miss her very much :(
Type: Silver Black Berkshire Dumbo, carries blue and mink
Bred By: Angel Paws Rattery
Sire: RSCL Dewey
Dam: AP Missy
Litters: 1 with RSCL Dewey
Health: Great
Temperament: Great
Notes: She is very calm and laid back like her daddy but also has an adventurous side like her mom, but would rather stay with you and cuddle. She is also very licky! Ethel's mom has developed mammary tumors so her line has been retired.


Pedigree for AP Ethel:
Parents
Grandparents
Great Grandparents
Great Great Grandparents

RSCL Dewey - Platinum Blazed Berkshire Dumbo Odd-eye

RSCL Stewart - Satin Blue Fawn Dumbo
RSCL Ice Man
- Blue Dumbo
DC Slate
- Blue Self Dumbo Rex
RSCL Blossom
- Blue Agouti American Berkshire Dumbo
NWSSR Cinnamon
- Cinnamon Dumbo Satin
NWSSR (not posted)
- Blue Irish
NWSSR (not posted)
- Agouti
RSCL Nutmeg - Buff Dumbo
MAR Lightning - Lynx Blazed-Banded Dumbo, Double Odd-eye
AR Farnsworth - Beige Blazed Capped Dumbo
AR Buffy - Beige Berkshire Dumbo
RSCL Christa - Blue Dumbo Rex
DC Slate - Blue Self Dumbo Rex
Sky - Blue Agouti Berkshire
AP Missy - Black Split Cap Velveteen d/c
AP Scooby - Black Hooded Velveteen d/c
Mr. B - PEW Double Rex Dumbo, Carried Blue
unknown
unknown
Drusilla - Beige Berkshire d/c, Carried Blue
unknown
unknown
Darla - Mink Capped
unknown
unknown
unknown
unknown
unknown
unknown